Luxury Italian Villas
PR Homes built a luxury development of two 3 bedroom villas in the borders of Umbria and Lazio in Castiglione in Teverina.
Luxury 3 bedroom Italian Villas
Price: £300,000
Semi Detached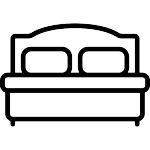 Bedrooms: 3
Bathrooms: 2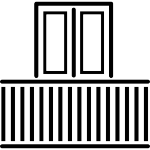 Balconies: 3
Parking
Nearest
Selection of shops, bars, supermarkets, petrol station and restaurants all within a 5-10 minute walk.
Outdoor Spa Pool: 5 minutes walking
Supermarket: 5 minute walk
Golf Club: 30 minute drive
Description
With panoramic views of Castiglione in Teverina's vineyards these two perfectly situated Italian Villas are the perfect luxury holiday home and a great investment for any family. In addition, being in the final stages of the build you will have the opportunity to personalise your home from home. Castiglione is on the border of Umbria and Lazio. Lazio being famous for its idyllic lakes, soft hills, the beautiful mountainous areas. Umbria, on the other hand, is famous for its history and culture with many medieval cathedrals and abbeys including the Duomo in Orvieto.
Nestled in these secluded rolling hills this town, which is steeped in history, has so much to offer with many restaurants, bars and shops to keep the entire family busy. The house itself has 3 double bedrooms, two with on suites. On the ground floor you have an expansive kitchen (see photos) and dining room with bathroom and utility room. The bi-fold doors open onto the open air patio which makes for a perfect outdoor dining area.
Going upstairs you have the option of either a lounge or sitting area (or 4th bedroom) which has access onto the top garden with covered patio and grass, with ample space for a pool. Continuing up to the 2nd floor you will find the 2nd and 3rd bedroom with family bathroom (see photos) with ample storage space. Finally to the 3rd floor where a unique Italian staircase leads up to the bedroom and on suite. Tucked into the eves of the roof this room has a full height bathroom with enough space for a bedroom and office or playroom.
Outside there is room for parking for 2 cars as well as more parking on the main road.
Distances by car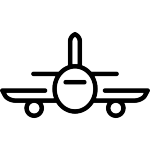 Rome Fiumicino Aiport: 1hr 30 minutes Rome Ciampino Airport: 1hr 30 minutes
Rome: 1hr 30 minutes Perugia Airport: 1 hour (via Stanstead only)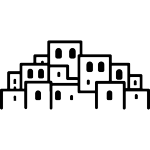 Viterbo: 40 minutes Orvieto: 20 minutes
Lake Bolsena: 35 minutes Bagnoregio: 20 minutes