The following projects have been completed:
Hove
Marmion Road, this old YMCA building was transformed into an attractive, modern terrace. With easy access into central Brighton and high reaching views over Hove from front and rear balconies its location is enviable. The interior design of these houses are finished to a very high spec and give a luxurious feel to the houses. The multitude of high, large windows makes for a bright and open interior.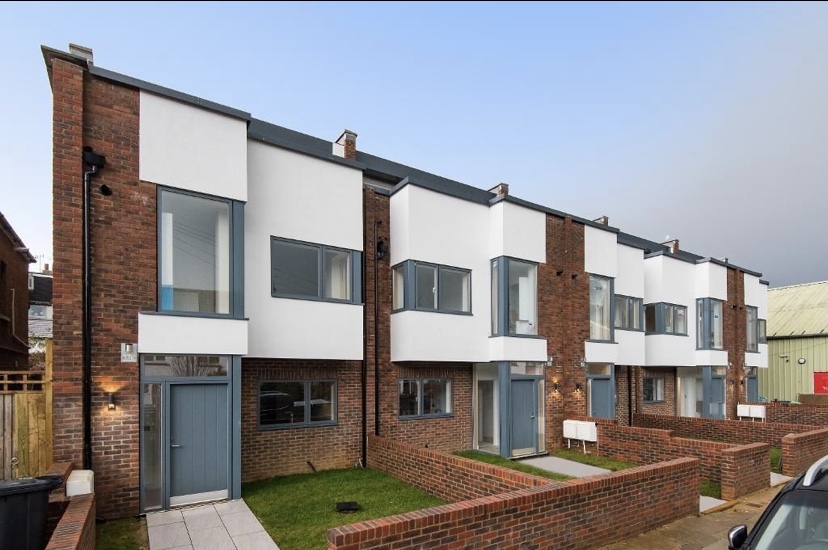 Sompting
Busticle Lane, this site was chosen for its locality. Close to Lancing beach, the six houses have a seaside look with the blue cladding and white eco render. The interior design with vaulted ceilings and down lighters gave the appearance of a great expanse of space inside. These two bedroom starter homes had far reaching views over the Downs and were all sold prior to completion of the project.
Eastbourne: Award Winning Eco Homes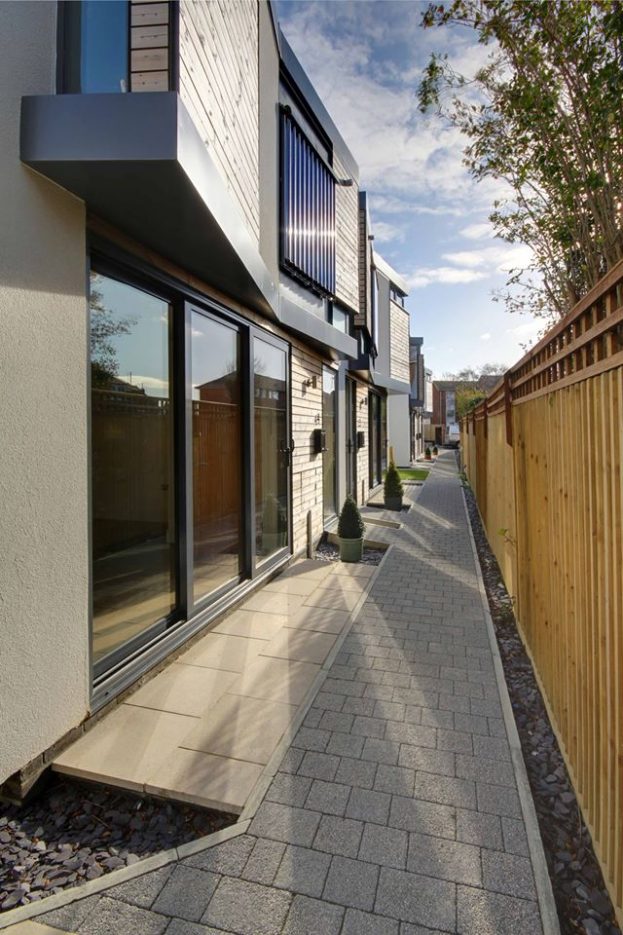 PR Homes' project most exciting project to date; five Eco properties with curved grass sedum roofs with solar panels and recyclable water. PR Homes worked hand in hand with Eastbourne council on the award-winning Liam Russell Architects' revolutionary design. This project was nominated for two different architectural design awards and is in Britain's Best Architecture Hand Book.
Bosham
Near Chichester, a large site of 48 units,
situated around a lake, this was a mixed development of houses and luxury flats. This was the last of the large developments PR Homes was involved in and because of the economic climate at the time, the company decided to focus more on more small, niche developments.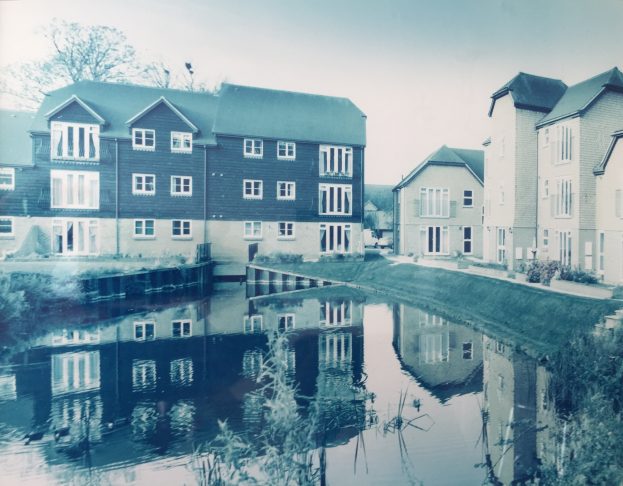 Lancing
Penhill Road was an area we concentrated on due to its locality near the sea front. The two sites were purchased at a time just after the recession when smaller more affordable units were in vogue. On the first site, we constructed 9 flats with two penthouses and five 1 bedroom houses, soon to be followed on by Penhill Muse which was six 2 bedroom flats and two 2 bedroom houses, which both proved to be very popular.
Woodingdean
Situated near Brighton Woodingdean is a small but highly sort after village due to its location very near to Brighton. This particular site had far reaching views of the channel and proved to be a very successful development. There were 6 houses in total alongside some 2 bedroom flats at a more affordable price.
Eastbourne
Tutts Barn Lane was purchased as a 24 garage site which was developed into 9 luxury flats all with balconies served by lifts to all levels with outstanding views across the Eastbourne area. This was the first time PR Homes ventured into the world of timber frame construction; the main reason being was for minimal disruption to the local residences and for the obvious eco benefits.